---
Do you have strategic IT initiatives that are not progressing cohesively with your growing business? Are internal skill gaps bringing those initiatives to a halt? If those project initiatives are moving along, are they not achieving the desired business values and goals?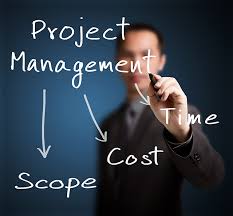 If you answered "yes" to any of the above, Systems Engineering's Project Managers can seamlessly help you accomplish your important IT objectives so you can return to business with peace of mind. Utilize our industry-leading resources to:
Manage risk,
Accelerate project completion while maintaining important milestones and deadlines,
Control project costs.
Project Management, at its core, is meant to bring leadership, organization, and risk management to any business that has success in mind.  Roughly, 40% of IT projects fail.  Even if your company has internal IT resources, their time might be consumed with day-to-day issues making it difficult to focus on the big picture, or the larger projects.
At Systems Engineering, our Project Management team can drive the right outcomes to completion while keeping you informed on progress.  We keep your projects on track and on budget, leaving you and your team to focus on your business goals. At SE, we see the Project Management discipline as a necessary complement to our engineering expertise.  SE Project Managers excel at applying experience and practicality to identify risks before they become issues.
In a recent audio interview, SE Strategic Accounts Team Manager, Brad Sprague, spoke of the value of Project Management and IT. Click here to listen.
For more information about SE's Project Management team and offerings, click here.