---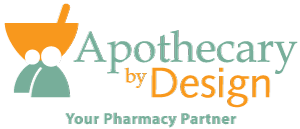 Imagine the day when you can pull large volumes of data from disparate systems to generate information which you can use to make better business decisions…all at a push of a button!  Then, imagine that information can be delivered to you in any format you desire, aggregated in multiple ways, refreshed easily, and programmed to happen automatically.
Apothecary by Design imagined it and Systems Engineering (SE) has helped to build it.  In fact, the SE Software Solutions Group (SE SSG) is in the process of delivering solutions that Apothecary by Design never imagined were possible while also envisioning answers to problems that they had never even contemplated.  "This kind of partnership only happens when working with a dedicated team of software engineers who invest the time and energy into understanding the business and how the data will be used." Catherine Cloudman, Principal at Apothecary by Design.
Apothecary by Design has had an exciting few months.  In July, the company received full accreditation from URAC, a distinction attained by only a small percentage of top specialty pharmacies nationwide.  The company was also honored by Inc. Magazine; making the magazine's annual "Inc. 5000 List of America's Fastest Growing Private Companies" and in August they were notified that they were one of 70 companies to make the list of "Best Places to Work in Maine".  Locally owned and operated, Apothecary by Design is an independent, integrated pharmacy.
The accreditation process as well as the company's growth and complexity of their business have led to the vital need for company-wide detailed analysis and customizable reports.  The project started with the goal of delivering specific reporting capabilities required for the company's accreditation process utilizing SQL Server reporting functionality.  Apothecary by Design quickly saw how it could leverage this capability across all areas of reporting and has now embarked with SE SSG to design a comprehensive data warehouse.
The project includes a SQL Server data warehouse and data pull development, website reports, and a Windows application allowing edits, data clean-up and categorization, and layers of drill down filtering.  SE is pleased to contribute to the success of Apothecary by Design by delivering this modern reporting platform to help facilitate the growth of their company.