Go where you want to GROW
Open up resources and arm your organization with the tools and support you need to go where you want to grow.
Empower Employees Enhance Business
As the field of technology continues to evolve, businesses are adopting a cloud-centric approach to enable their employees to work in a more efficient, productive, and secure way. Known as the Modern Desktop, this model can reduce operating costs, develop collaborative relationships, enable business agility, and improve an organization's overall security posture.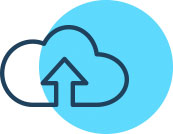 Nimble responses.
Seamless solutions.
When technology is functioning properly, it becomes invisible – weightless, frictionless, seamless. We offer round the clock monitoring and assessments to solve IT issues proactively and to make improvements faster and effectively.
Reliable Technology Unsurpassed Security Compliance Centric
Gain peace of mind with secure, stable technology that functions without friction. Our security services fortify your organization against threats and meet regulatory requirements.
Experience Exceptional:
Leading the IT Conversation
Systems Engineering Blog
We're leading the IT Conversation. Receive Systems Engineering's IT Blog for the latest IT news, events, and trends.
I spent a lot of time early in my career solving complicated problems related to security. In the late 1990's, I consulted as a civilian for the NSA to help automate the 'need-to-know' access of their internal web infrastructure and documentation. I followed that with some time as a Reserve Information Operations Officer for the U.S. Army, and then working for financial services companies including VISA during the birth of the PCI standards. Needless to say, the security field is one with overwhelming depth and it can be challenging for companies to make an iterative, incremental plan to become more secure.
See All Posts