Systems Engineering Leadership
Our leadership team brings years of technology and business experience from leading companies based locally and around the world.
---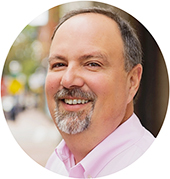 Craig Tribuno | CEO and Chairman of the Board
Craig Tribuno has served Systems Engineering for over 20 years. He joined Systems Engineering in 1998 as COO and Vice President. During this time, Craig was instrumental in the development and implementation of the employee-stock ownership (ESOP) program. In 2013, he was promoted to President and, in 2017, appointed CEO and Chairman of the Board.
Craig received his B.S. in Accounting from the University of Southern Maine and spent four years in the United States Coast Guard. He is actively involved in his community and serves on several boards including: The East End Children's Workshop; The Maine Chapter of the Multiple Sclerosis Society; The Ronald McDonald House of Portland; and Community Financial Literacy. Craig lives in Auburn with his wife, Leigh. When Craig is not at work, you can find him at home cooking up some barbeque or making a mean pizza.
---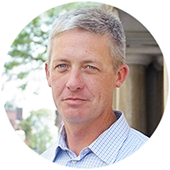 Matt McGrath | President
Matt McGrath joined Systems Engineering in 2013 and was promoted to Director of Engineering in 2014. In 2017, Matt became the third person to hold the title of President in Systems Engineering's 30 year history.  Prior to joining the company, Matt spent 13 years at WEX, Inc. holding a variety of positions including leading the CRM application practice, managing the Project Management Office, managing the New Zealand development arm at the company, and ultimately software development for the Americas.
Matt received his B.A. from Clark University, majoring in Spanish, and his Masters of Education from the University of Maine in Orono. He lives in Yarmouth with his wife, Sonia, and their four children. Matt is an avid sportsman who enjoys squash, coaching his kids' sports teams, fishing, boating, and hiking in the great outdoors.
---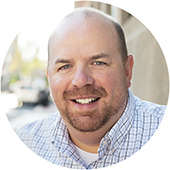 Eric Tennyson | Director, Finance and Administration
Eric Tennyson joined Systems Engineering in 2017, taking responsibility for strategic support and oversight of the company's finance and operations functions. He has more than 20 years of international, corporate financial expertise working in high growth companies. Prior to joining Systems Engineering, Eric was the Director of International Finance at WEX, Inc. where he was responsible for financial planning and analysis of the company's International and Global IT teams.
Eric is a graduate of the Maine Business School and lives in Cape Elizabeth with his wife Melanie and their two daughters. He is active in community sports, playing in an over 40 basketball league and coaching his children's athletic teams. His love of sports has translated into involvement in his town's Youth Little League organization, where he has served in a variety of leadership roles.
---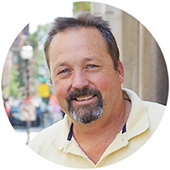 Todd Molloy | Director, Sales and Marketing
Todd Molloy joined Systems Engineering in 2009, and is responsible for the sales teams, sales operations, and marketing functions. Prior to joining Systems Engineering, Todd worked for Seafax, Inc., Northern Data Systems, and CTC Communications. Todd is active in technology industry groups and recently completed his term as President of the Northeast Chapter of Trust X Alliance.
Todd graduated from Colby College with a B.A. in Administrative Science. He lives in Cumberland with his wife Merredith, their three children, and his lab, Bigelow. Todd is an avid outdoorsman and likes to spend time "off the grid."
---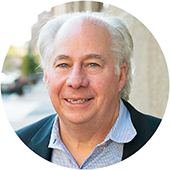 Mark Benton | Director, Product Management
Mark Benton joined Systems Engineering in 2010 as Product Manager to assist in developing and enhancing cloud- and security-based technology products and services for the company. In 2017, he was promoted to Director of Product Management, overseeing the onboarding of new products and services by evaluating customers' needs.
Mark was born in the Philippines. He moved to Maine where he graduated from the University of Maine with a degree in Mechanical Engineering. He has two adult children and is the proud grandfather of four.
---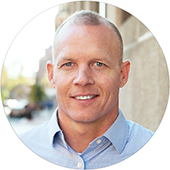 John Sterling | Director, Engineering
John Sterling joined Systems Engineering in 2017. He has over 20 years of IT experience in a variety of leadership roles. Most recently, John was Senior Director, Software Engineering at CashStar Inc. Prior to that, he was Lead Architect at LabNetwork Inc.; Vice President of Global Product Development at WEX Inc.; and Director of Application Development at VISA USA.
John attended Middlebury College where he graduated with a degree in computer science and served in the United States Army as a Signal Officer and Information Operations Team Chief. He is active in his local community and is a member of the Board of the Freeport Conservation Trust, Chair of the University of Southern Maine Computer Science advisory board, and a Tech Board Member for the Maine Technology Institute. John lives in Freeport with his wife, Lindsay, and their two daughters.