Systems Engineering Leadership
Our leadership team brings years of technology and business experience from leading companies based locally and around the world.
---
Matt McGrath | President & CEO

Matt McGrath joined Systems Engineering in 2013 and was promoted to Director of Engineering in 2014. In 2017, Matt became the third person to hold the title of President in Systems Engineering's 30-year history.  Prior to joining the company, Matt spent 13 years at WEX, Inc. holding a variety of positions including leading the CRM application practice, managing the Project Management Office, managing the New Zealand development arm at the company, and ultimately software development for the Americas.
Matt received his B.A. from Clark University, majoring in Spanish, and his Masters of Education from the University of Maine in Orono. He lives in Yarmouth, Maine with his wife, Sonia, and their four children. Matt is an avid sportsman who enjoys squash, coaching his children's sports teams, fishing, boating, biking and hiking in the great outdoors.
---

Victoria Reed | Director, Project Management Organization
Victoria Reed joined Systems Engineering in 2012 and has extensive IT experience ranging from recruiting, technical training, program management, and project management. Victoria has led the Project Management Organization within Systems Engineering since 2017. In her role, she collaborates with internal teams, clients, and vendors to ensure successful project outcomes. Prior to joining Systems Engineering, Victoria served as a technical recruiter.
Victoria is a graduate of the University of New Hampshire with degrees in English and History. She was born and raised in Maine, and currently lives on the East End in Portland, Maine. In her spare time, Victoria likes to spend time outdoors with her 2 dogs.
---
Erik Thomas | Director, Advisory Services

Erik Thomas joined Systems Engineering in 2014 and has over 15 years of experience with IT management, application management, and business operations.  Erik received his master's degree in computer science from Florida Institute of Technology and bachelor's degree in IT from Rensselaer Polytechnic Institute.
Prior to working at Systems Engineering, he was Chief Operating Officer at Mainstream Engineering Corp in Florida, overseeing IT, software development, new product development, manufacturing, and quality control. Erik lives in Cumberland, Maine with his wife and two children.
---
David Stephenson | Director, Engineering

David Stephenson joined Systems Engineering in 2008. He has over 20 years of IT experience holding titles such as Network Architect, Senior Systems Architect, and Security Consultant. Promoted to Director of Engineering in 2019, David has been instrumental in building and refining the services and engineering teams Systems Engineering has provided to clients for the past decade.
David is a graduate of Bridgton Academy and holds IT certifications in networking, virtualization, and security. He lives in Waterboro, Maine with his family and German shorthaired pointer named Moose. When he is not at work, you can find him on the water and generally enjoying the great outdoors with family and friends.
---
Eric Tennyson | Director, Finance & Administration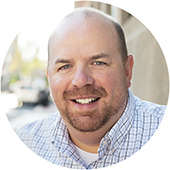 Eric Tennyson joined Systems Engineering in 2017, taking responsibility for strategic support and oversight of the company's finance and operations functions. He has more than 20 years of international, corporate financial expertise working in high growth companies. Prior to joining Systems Engineering, Eric was the Director of International Finance at WEX, Inc. where he was responsible for financial planning and analysis of the company's International and Global IT teams.
Eric is a graduate of the Maine Business School and lives in Cape Elizabeth, Maine with his wife Melanie and their two daughters. He is active in community sports, playing in an over 40 basketball league and coaching his children's athletic teams. His love of sports has translated into involvement in his town's Youth Little League organization, where he has served in a variety of leadership roles.
---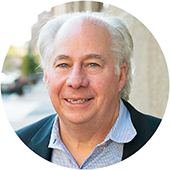 Mark Benton | Director, Product Management
Mark Benton joined Systems Engineering in 2010 as Product Manager to assist in developing and enhancing cloud- and security-based technology products and services for the company. In 2017, he was promoted to Director of Product Management, overseeing the onboarding of new products and services by evaluating customers' needs.
Mark was born in the Philippines. He moved to Maine where he graduated from the University of Maine with a degree in Mechanical Engineering. He has two adult children and is the proud grandfather of four.
---
Jen Hughes | Director, People & Culture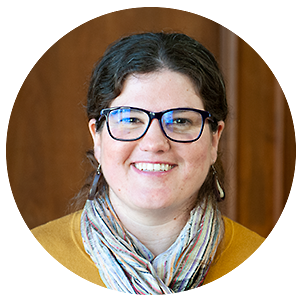 Jen Hughes joined Systems Engineering in 2020 and oversees all aspects of people, culture, and human resources. Jen brings a decade of experience in people leadership, organizational development, employee engagement, and workplace culture initiatives, including learning & training, Diversity, Equity, Inclusion, and Belonging (DEIB), community impact, and workforce development.
Jen is a graduate of Western Colorado University and lives in Freeport, ME with her husband. She enjoys the great outdoors and the Maine quality of life, cooking new recipes, digging in her garden, or enjoying a great cup of coffee and a good book.